QUICKSTART GUITAR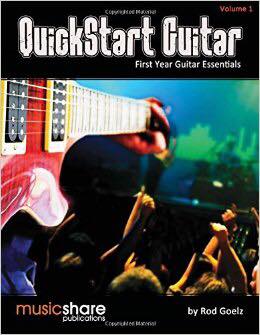 The Ultimate Beginner Guitar Class, QuickStart Guitar (8 Weeks) is the perfect introduction to both acoustic and electric guitar styles.

This class covers basic opening chord, power chording, broken chording, "proper" left/right hand technique, the blues, reading chord diagrams, tablature, basic rhythms, standard notation, strumming styles, song form, and much more.

Songs like: Knockin' On Heaven's Door (Dylan), Wild Thing
(Hendrix), My Generation (The Who), Boulevard Of Broken Dreams (Green Day), "Radioactive" (Imagine Dragons), "Johnny B. Goode" (Chuck Berry). "Smoke On The Water" (Deep Purple), "Wagon Wheel" (Old Crow Medicine Show), and more!
Fall classes are forming now! Please call to register or find out additional information.
VISIT THE QUICKSTART GUITAR PROGRAM on FACEBOOK!
https://www.facebook.com/The-QuickStart-Guitar-Program-1550442028543026